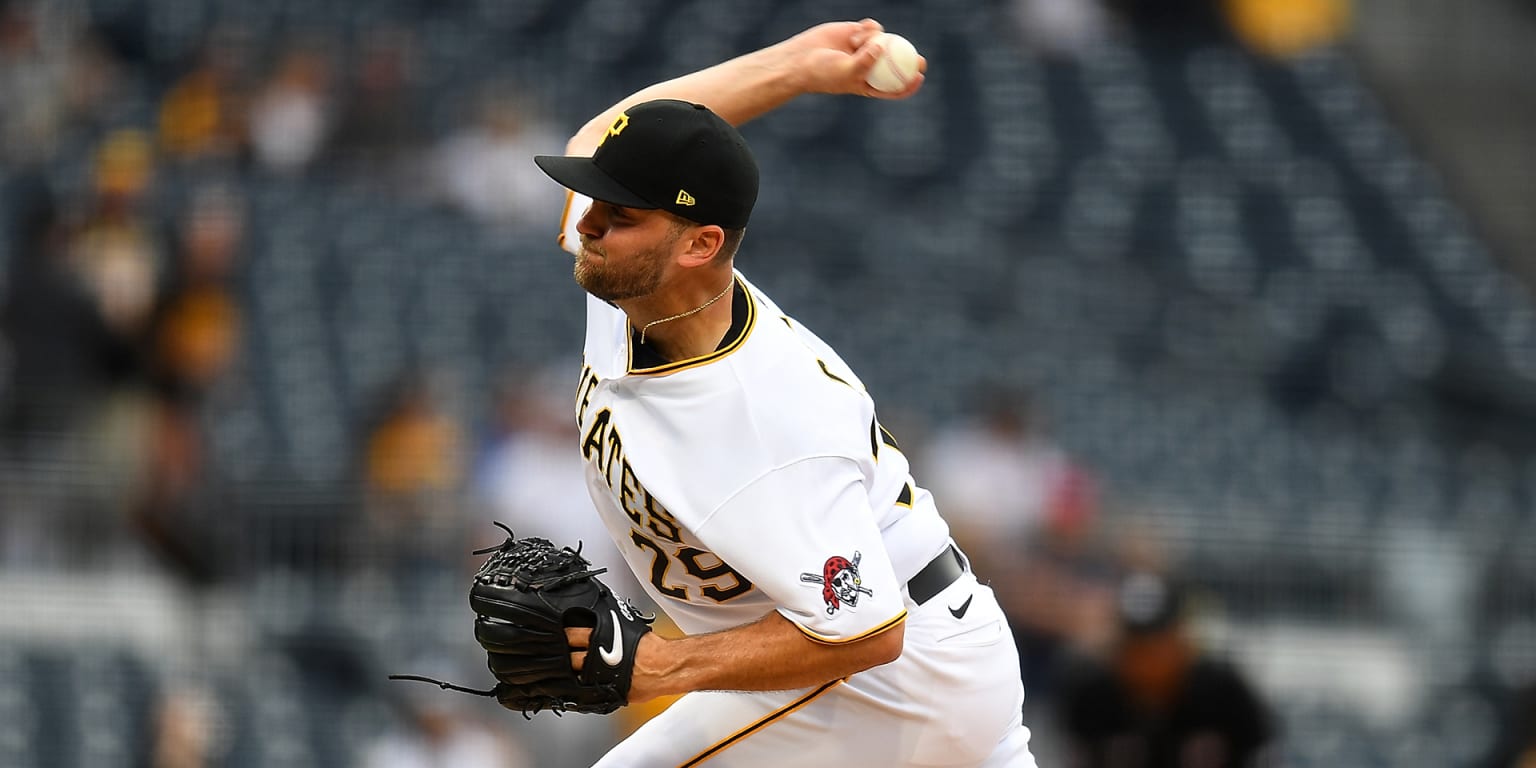 Wil Crowe shares his shoe collection
This story is from Judge delos Santos' Pirates Beat newsletter. To read the full newsletter, Click here. And subscribe to receive it regularly in your inbox.
After the first game of the season, I spoke to Wil Crowe in the visitors' dressing room. We discussed his transition to the bullpen, a topic that has now been discussed endlessly. As I stopped my recorder and turned to walk away, I looked down at the ground and spotted a pair of black, white, and gray Jordan 1s.
I commented on the hits. Crowe said there were more where these came from. Hella plus (my words, not his).
This week I finally got the chance to catch up with Crowe and ask him what he's got and what he's rocking.
The collection began last year, starting with – appropriately – a pair of Jordan 1s. When a shoe he liked became available on a shoe app, he picked it up. Although he is a newcomer to the world of shoes, his closet is already running out of space. He currently has about 15 pairs of shoes in Pittsburgh, with about five more on the way, and then about 12 more pairs at home.
The 1 "University Blue" and "Pollen" 1 – can you tell he likes this model? – are consistently part of his rotation, the latter being appropriate given that they are black and yellow. As for Crowe's White Whales, shoes he'd love to have if they became available, he's eyeing the "Georgetown," "Shattered Backboard," or "Hyper Royal" Jordan 1s, as well as the "Military" Jordan 4s. Black". At this rate, Complex could call Crowe soon enough.
For as many pairs as Crowe has, his son, Koa, has even more, around 30 pairs — and growing. Without exaggeration, Koa has six times more shoes in his rotation than I do.
And no, unlike Mars Blackmon, I didn't ask Crowe if his performance this year was down to the shoes. But it has to be the shoes, right?